The Crystal Sleep - Chapter One
(Still In development)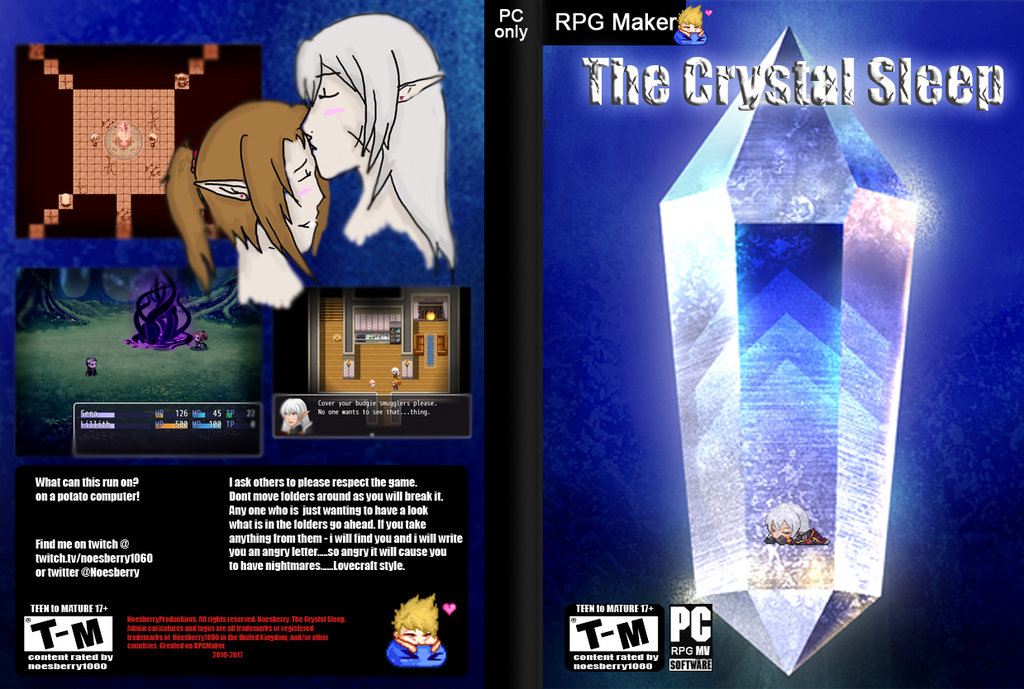 You play as Sera - a young elven woman with a strange past.

You grew up in the small village of Sol - where just beyond the sleeping forest is a young woman encased in crystal. The story goes that many moons ago, this woman destroyed one of the gateways.
What is the gateway? Not what you think.
---------------------------
Languages: English
Playtime: atm 25 mins (eventually over an hour)

---------------------------

Gameplay
The game is an Adventure with turn based battles. You will find items, which are usable on certain spots to find treasures or to proceed further.
Features
Cute Characters
A story that keeps on giving
Strange humour
Time and Day cycle
(eventually voice acting)
About the game
The game was originally a story that I wrote about....many moons ago. This is going to eventually be an episodic game with an extra one as a prequel.

Homepage
a work in progress lol
a homepage will eventually be added on.
You can get in contact with me via email at
noah.j.crozier1@hotmail.com
Download
Click download now to get access to the following files: